Orchestre national Avignon-Provence
Th Orchestre national Avignon-Provence was founded at the end of the 18th century. It belongs to those orchestras which, for a long time, have structured French musical life and carried out public service missions there. In addition, the creation of the Nouveaux Publics department in 2009 allows more than 25,000 children, teen agers and adults to attend the Orchestra's concerts. In addition, the Orchestra accompanies the Opéra Grand Avignon throughout the lyrical season. The Orchestre national Avignon-Provence offers a deep musical intelligence and rare flexibility in approaching works, whatever their era and style.
It also participates to prestigious festivals, such as the Avignon Festival and the Festival International de la Roque d´Anthéron as well as the Aix-en-Provence Easter Festival and the Chorégies d´Orange. The Orchestre National Avignon-Provence plays in France and abroad.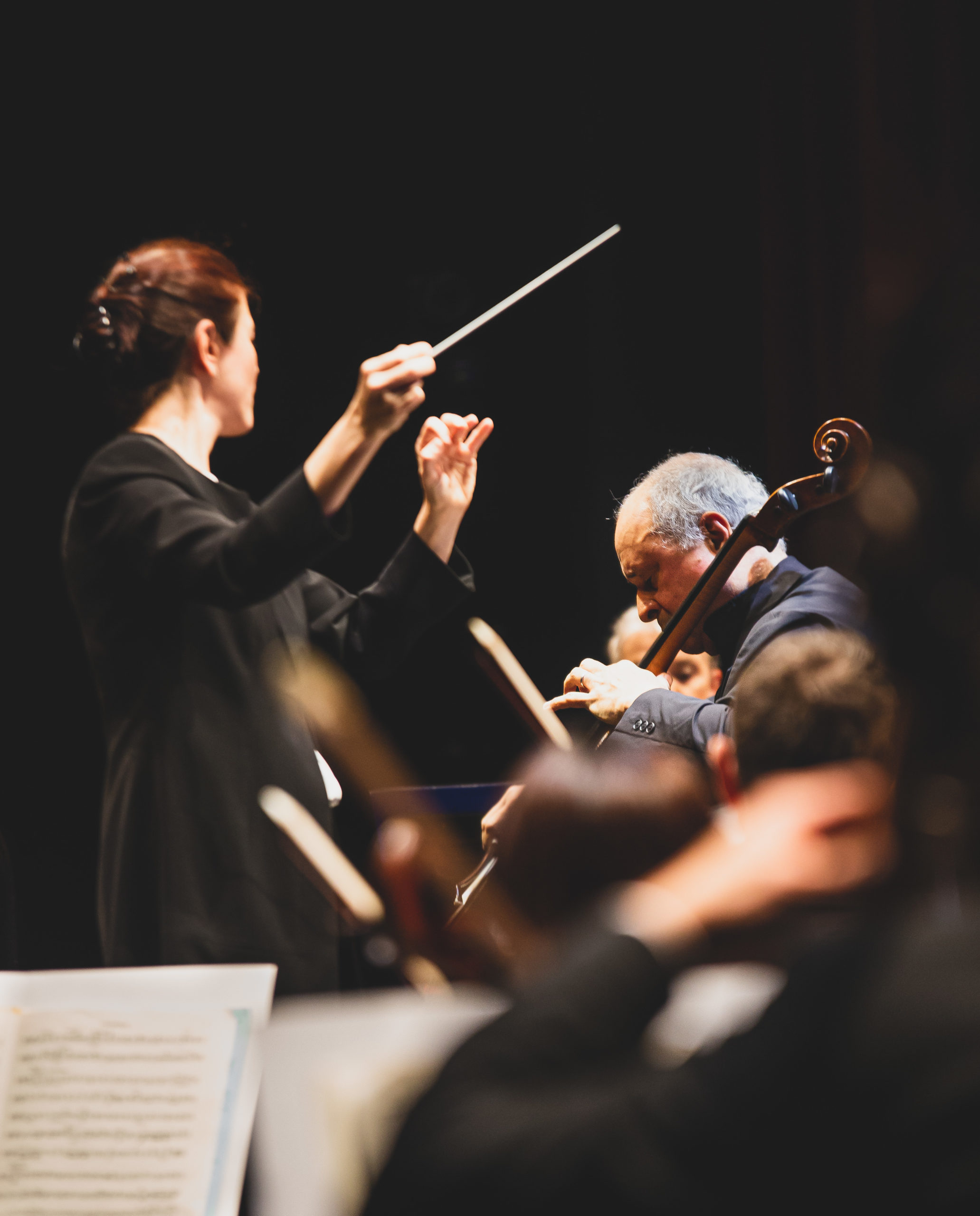 Great conductors direct it and prestigious soloists, musicians and singers come to perform.
Supported by the State (Ministry of Culture), the Orchestra obtains the label "Orchestre National en Région" in 2020. T. The Région Sud Provence-Alpes-Côte d'Azur, the Département de Vaucluse, the Communauté d'Agglomération du Grand Avignon et the Ville d'Avignon are parteners of the Orchestre National Avignon – Provence. The Orchestre thus invests itself in the region whose cultural heritage and musical history, both past and present, are among the richest in Europe.
Under the leadership of the new Director General, Alexis Labat and Debora Waldman, Music Director, the Orchestre national Avignon-Provence continues to shine in its territory, in France and internationally.