In 2013, Debora Waldman created the Orchestre Idomeneo.
While respecting the great traditions, its approach is to revisit the repertoire with freshness, vitality, enthusiasm, keeping artistic standards as a common thread. May the music be deeply human, and may everyone feel it as a unique experience.
The musicians of the Orchestre Idomeneo are young, high-level professionals who play in the best Parisian formations.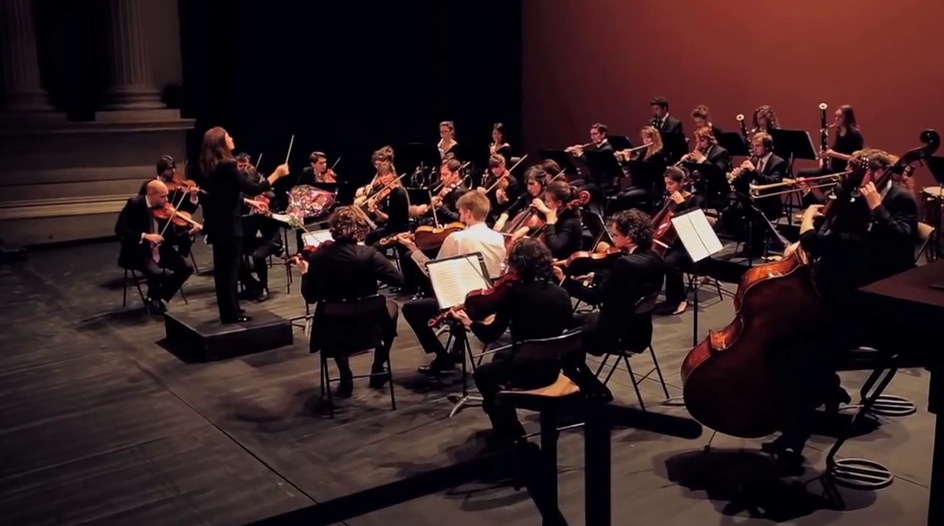 Our repertoire is centered on the classical and romantic periods.
It goes from Haydn to Brahms (symphony, oratorio and opera), and gives a privileged place to Mozart. We are also working to rediscover pieces or composers less known to the public, such as Mayr, Galuppi, Eberl or Cartellieri.
The Orchestre Idomeneo offers the public a new approach to sound.
The "historicist" discoveries on historic instruments have renewed our vision of the music of the 18th and 19th centuries. After having worked with so-called "modern" orchestras and orchestras on historic instruments, I had the desire to gather around me a whole group of "bilingual" musicians, who could play on any type of instrument. Curious, open-minded, able to adapt to projects, repertoires and acoustics.
Some programs will mix romantic brass and modern strings, and others can be exclusively on historic instruments.
This double culture becomes an asset and avoids any routine.